Long Island Managed IT Services Provider & Computer Service Contracts
Networks has a proven track record of keeping businesses up and running with minimal downtime. Many businesses believe that technology is perfect and that computers will run efficiently forever. A matter of fact is that computers need to be monitored to ensure that they run smoothly. We found that businesses that have minor problems with their computer system often cannot get the same amount of work done as on a system that runs smoothly. Often businesses suffer greatly because they cannot get enough work done due to the lag about how slow the computers are.
Networks ensure that our Long Island Managed IT Services is available to enable your business to run smoothly. We offer many options for service contracts allowing you to have peace of mind knowing that your computer network and servers are being monitored by professionals. Networks are watching your system 24/7 and are alerted the second a problem is detected.
Choose between our 2 services:
Managed Services OR Computer Service Contract
Our consultants are able to:
Keep your business up and running
Configure Software
Setup Server
Setup Users with Permissions
Anti-Virus Update Checks
Backup Complete Check
Drive Space Checks
Critical Event Check
Microsoft Exchange Checks
Hack Checks
Hard Drive Checks
Website Checks
SNMP Check
Raid Array Check
Ping Checks
Firewall Configuration
Remote Desktop
Email Configuration
Intranet Setup
24/7 Monitoring
Troubleshoot, Configure Entire Network
Static IP's
and more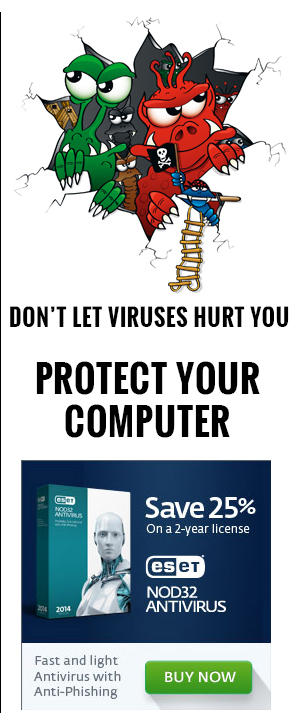 Long Island IT Service Contracts
Long Island Small Business IT Service Agreements
Networks has a service division located on Long Island, NY. We are proud to offer custom-tailored IT Business service agreements to fit your business needs. IT Service agreements are estimated based upon the condition of the work environment.
Computers
Networks
Internet
Hardware
Software
and much more
Our staff can repair, troubleshoot, configure & install:
When dealing with Networks,  we will consult you from the ground up. If your work environment is unsecured and unstable, Networks , first will give you an estimate to get your system up to satisfactory standards. Maintaining your network is the easy part. Getting it working is often the tricky part.
Most businesses know their network is not performing satisfactorily. Sometimes business owners feel that cutting corners in the IT part of their business is OK. As computers slow down and equipment starts breaking, your business suffers. When we start working with you, you will notice a difference in your overall system performance. 
Types of Computer Service Contracts Include:
Discounted Hours – Call for details
Prepaid – Call for details
Maintenance and Monitoring – Call for details
Service Contracts Custom Tailored for your Business
Networks, offers custom contracts based on your needs and the amount of equipment your business has. We are very scalable and with technicians living throughout Long Island, no job is out of our reach. We have clients ranging from 2 computers all the way up to 100's of computers. When you sign a service contract you will be ensured that we are here at your disposal. Our clients all appreciate the satisfaction of knowing their systems are running smooth. 
Looking for a new tech company? - Secure your business - Lock out prying eyes
We get these calls all of the time. If you're worried about your old technicians still have access to your entire business you need to call us now. Your confidential information is exposed. Your entire business including document, emails, presentations, banking information and more is now a huge security risk.
If you don't know the passwords to your own system that is even scarier luckily we will be able to gain control of your system and give you a list of your computers and passwords. Our staff is geared to handle the smooth takeover of your system to allow your employees to continue to work freely. As far as all of your sensitive information goes. We'll can keep that confidential too.
About Our Staff and Experience
Our staff is courteous, professional and up-to-date with industry standards. Most importantly our service contract allows us to interact with your staff in a more personable manner. Our professional staff will stay in contact with you and make sure everything is running efficiently. If there is a snag in your business we are able to deploy a technician the same day or the next day pending availability. Our certified staff are eager to help you out getting you the best possible support in as little time as needed.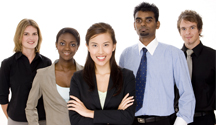 Long Island Managed Service Provider
Looking for a Local Manage Services Provider Who Can Make Sure Your Computer Stay Running?
We are a full managed service providers. We are able to monitor everything from your computers health to making you aware your printer is out of paper. We are not here to replace your IT staff but we will give you an opportunity to keep them aware of problems before they happen. We provide peace of mind agreements with our monitoring services.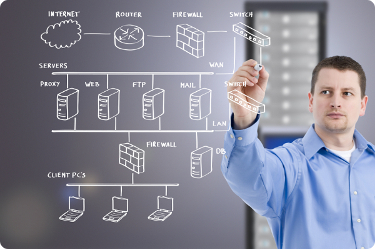 Common Customers Questions
Do you need a Maintenance Service Contract for your Computer Equipment?
Do you have a lot of computer equipment that needs work? – This is hard to figure out.  Time may end up determining this one.  After a Computer Equipment Survey and Network Analysis, this question might get answered better about a Maintenance Service Contract is best for you.
Would you rather let us monitor your computers and do consent health checks? – Some of our customers do not have an employee that can check on their computer locally.  A lot of our customers rely on us to make sure their computers stay healthy, however if we don't do regular health checks, then we have no idea if the computer equipment is failing or not.  During this time we also check backups and make sure they are taking place.
Customers Savings and Priority – When having a Maintenance Service Contract our customers have Priority over our non-Maintenance Service Contracts customers.  We have all been there at one time, we have an emergency and we would not like to wait days to have that emergency fixed.  From the time our Maintenance Service Contract Customer call about a problem, we put you in front of the our next customer to fix your emergency.  The non-Maintenance Service Contract customer will be put on the calendar for the next available date.  Savings – with a contract there is some long term savings with money.  Here is an Example (Prices may change.): If we charge 150 hour and we have done work for you totaling 10 hours for the whole year.  Then you would have paid $1,500 + sales tax.  But if you paid for a service contract you might have only have spent 1,350 + sales tax for the same 10 hours.  You could be looking at a $150 +/- savings.  Once again these prices is an example and may not be available at time of purchase.  Do not count on these prices.  To find our real cost, please contact us.
Not all of our customers want a service contract and a service contract may not be for you. We have some one time customers that only call us when something  is broken. If you fit into this category than a Maintenance Service Contract may not be best for you. If you would like one, please give us a call, we might have to do a Computer Equipment Survey and/or Network Analysis.